G'day,
Welcome to the Victorian Bush Poetry and Music Association website.
Our association is dedicated to the promotion of Australian bush poetry, Australian song and music, also yarn-spinning.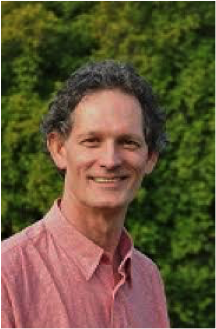 In 2018 we were proud to welcome Greg Champion as our patron.   Greg is Singer - Songwriter - Country/Folk Musician - Corporate Entertainer - Musical Comedian - Radio Personality - Event Host www.gregchampion.com.au.
Many people think bush poetry is restricted to the works of A.B. 'Banjo' Paterson, Dorothea Mackellar, Henry Lawson and others of their era. A part of Australia's history not relevant to the 21st century.
Such is not the case. Bush poetry is thriving throughout Australia, especially in country areas. There are currently three generations of talented writers and performers of rhyming verse; young, middle-aged and old. They have followed on from those who filled the void that existed after the passing of so many fine poets of our pre and post Federation eras.
Need convincing? Then attend any of the many major festivals or competitions that are held regularly in Victoria and interstate and attend a Bush Poets Breakfast. You could start with our Australian Bush Entertainment Muster at Benalla over the second weekend in October annually. In addition to bush poetry and yarn spinning, the Victorian Song/Music championships are held. There'll also be great entertainment catering for all ages. There will be several featured artists perform at our Friday and Saturday evening variety concerts of poetry and song.
Follow this website, our Benalla Bush Entertainment Muster Facebook page - https://www.facebook.com/groups/511758309729955, Victorian Bush Poets and Friends Facebook page, https://www.facebook.com/groups/vicpoets/ and others recommended on the Groups & Links page for more information.
The VBPMA is a friendly 'down to earth' association run entirely by volunteers. Enquiries welcome.
Download membership form
CLICK HERE
.
The VBPMA was formed as an incorporated not for profit association in April 2005, to assist in fostering and encouraging bush poetry at junior and senior levels throughout Victoria. Also to ensure Victorian Bush Poetry championships are held annually.
Victorian state championships were first organised by the Gippsland Bush Poets at Stratford in 2002, then again in 2003. The Snowy Mountains Bush Poets conducted the 2004 championships at Shepparton, and 2005 at Benalla.
As neither of those groups, or the other four founding groups; Bendigo Goldfields Bush Poets, Kyabram Bush Verse group, Top of the Murray Bush Poets and Story Tellers, and Melbourne ARVO's (Australian Rhyming Verse Orators) were prepared to organise future state championships, this responsibility fell upon the VBPMA.
Song/music championships for original, non-original, and overall champion were introduced in 2007 and Yarn spinning in 2009. Both genres have been retained. Successful championships were conducted at Benalla in 2006 - 2009. In 2010 the championships were held in Wedderburn, and returned to Benalla for 2011 - 2018
From 2013 the Victorian Poetry and Yarn Spinning Championships have been conducted annually until 2017 within The Man From Snowy River Festival at Corryong. www.bushfestival.com.au
Victorian Championships were incorporated in the Australian Championships in 2012 and 2015. In 2018 the decision was made for Victorian Championships to be held every second year. 
Competitions use Australian Bush Poets Association rules and judging sheets view, http://abpa.org.au/
The highest scoring man and woman who must have entered all four performed poetry categories are named Victorian State Champions. See list of Victorian Champion Males and Females.
In October 2012, we held our first AUSSIE ENTERTAINMENT MUSTER at Benalla which included Song Championships, Poets Breakfasts, Yarnspinning, and Workshops such as Writing for Kids, Technology for Performers and One Minute Poem, Poet and Yarnspinner of the Muster competitions. The program has been refined over the years. There is now a Novice Performed Poetry Competition, and the "Carol Reffold Memorial One Minute Poem Competition." No Song/Music Championship to be held in 2022.